Take a Day to Visit Taughannock Falls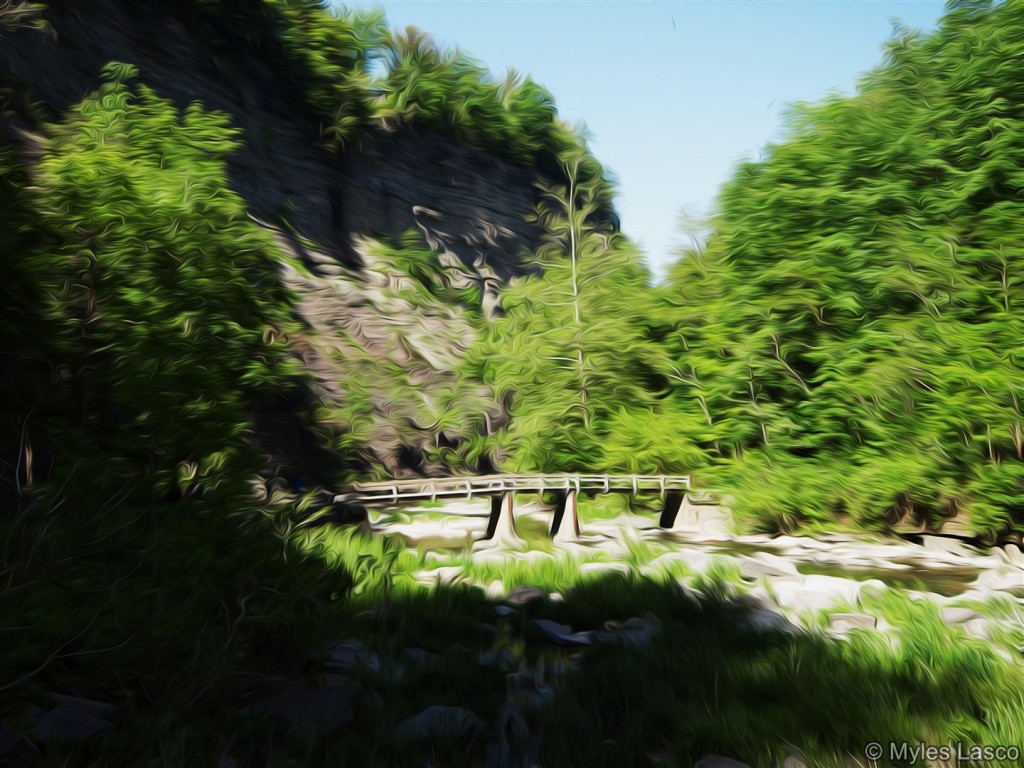 I have lived in Corning for 5 years, and this past weekend was my first visit to Taughannock Falls. Every time someone mentioned how I need to visit the falls, I'd nod my head in agreement as my brain thought "I can be in Watkins Glen 30 minutes faster." …It's always in retrospect that I realize how accurate my girlfriend's diagnosis of me is; I have idiot brain.
Watkins Glen State Park and Taughannock Falls are equally impressive, but both are significantly different enough to warrant visiting each park.  The most welcome difference for me is that the entire Taughannock Falls park is dog friendly; you will absolutely not find a better place to walk your dog. While Watkins does allows dogs off the main gorge trail, you can barely see the gorge from those alternate trails. Another benefit to the Taughannock Falls trail is that it's entirely flat; a plus for anyone who can't make the steep trek at Watkins Glen. (Note: I'm not diminishing Watkins Glen. The steep flowing views along that trail are precisely what make it so wonderful).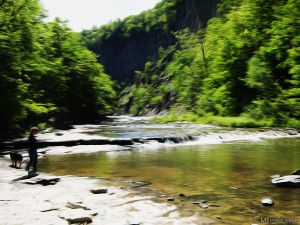 As you make your way down the Taughannock Falls Trail, you can stick to the shade on the wooded trail, or get your feet wet along the riverbed; both were wide enough that even on a busy Memorial Day, it didn't seem crowded. The falls are stunning and larger than I expected (photos don't do justice to the scale). In fact, they are the highest drop east of the Rocky Mountains (higher even than Niagara falls).
Across the street from the falls trail is a beautifully maintained park along Cayuga Lake with several public boat launches, docks, bathrooms, picnic tables, grills, and even a decent "concession stand" (in quotes because you'll find things like shrimp and clam strips). If you're having a family gathering where some people may be elderly and some may bring pets, everyone would be able to enjoy all that the park has to offer. While it's a sizable area, unlike the lakefront parks at Watkins, everything is within walking distance.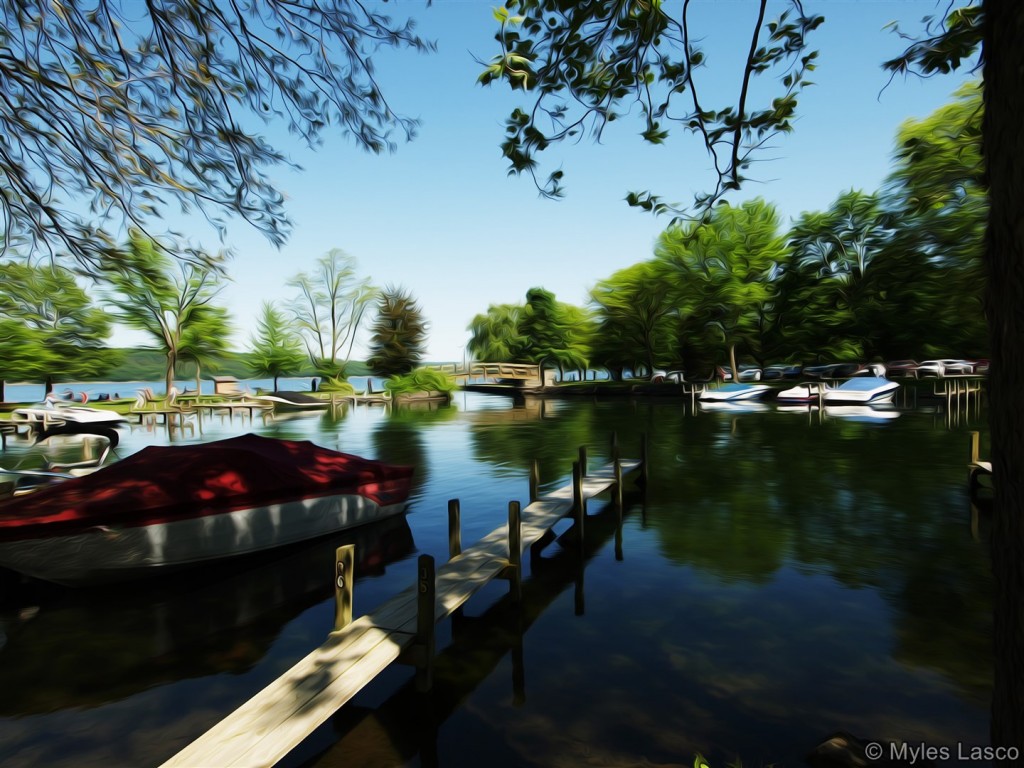 I've told lifelong area residents of this recent trip, and I'm surprised to hear some natives have not even been to the falls! If you're one of them, or you haven't been in a while, this is an excellent excuse to get out of your house this summer. Bring your dog or some friends… or both (in which case include a cooler and some burgers).
Note: The images in this post are photos I took to which I did some photoshopping to see what they would look like as oil paintings. I thought the results were cool.  They look best on a non-mobile device – click to enlarge.[clear]