What Do We Need in Downtown Corning?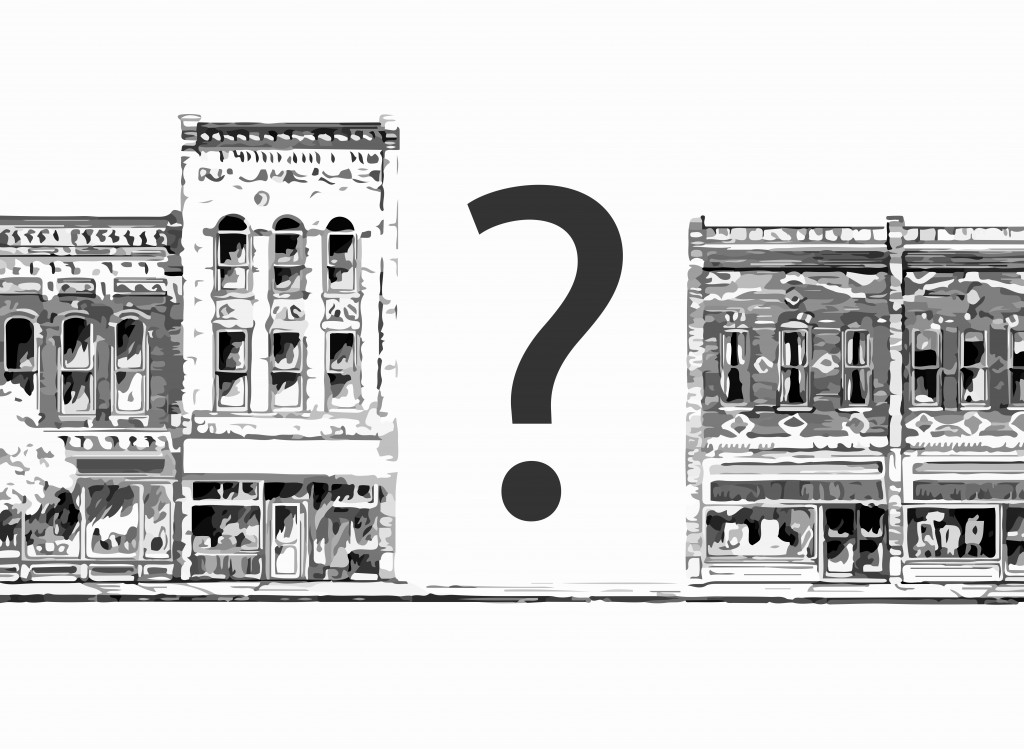 The upside to always having a few empty storefronts in a commercial area like Corning's Gaffer District, is that they provide places for fresh new businesses to go.  We've seen several great places open in recent months – some that filled specific niches… but what are we still lacking?
(in no particular order)
Whether you're in the "vinyl's back!", "vinyl never left!", or "records are for the Guinness Book" camp – vinyl sales are at an all-time high.  I miss Crunge Records – which closed awhile back after trying three different locations within the Gaffer District.  Sure, there's Angry Mom in Ithaca – but I think there's also a spot here in Corning for a smaller shop that combines new & used LPs, CDs, memorabilia & paraphernalia… maybe some books and unique gifts thrown in.  A good record store is a cool, hip hangout and social hub for the young and young-at-heart.  The kinda place you can go, spend a few bucks, hang out & chill with a coffee for awhile.
Yes, we have Wegmans right in the Gaffer District.  I love Wegmans.  Everyone loves Wegmans (though I recently checked out the Riverside Tops and really liked that too).  But, with more than 100 upper-story residences on Market Street alone, there's an opportunity for someone to capitalize on filling the daily essential needs these residents have that don't warrant a trip to Wegmans.   Some higher-end grocery items than the gas stations stock, assorted produce, and freshly prepared gourmet to-go dishes would present a terrific and much-needed option.  Wegmans?  Tops?  How about a little bodega-sized annex?
Rumor has it that Corning's Gaffer District has tried recruiting the owner of Ithaca's Taste of Thai to open one here.  If that's not true, they should.  If it is true, they should try again.  We have made real progress in recent years gaining more ethnic diversity with our restaurant options, but a dedicated place for good, affordable Thai cuisine remains elusive.  Likewise…
In college I subsisted on huge, cheap and delicious salads, subs and the like – from places like The Souvlaki House, Greek House, and Chariot.  Ithaca (once again) has this covered, but Corning is still lacking.  Ithaca, will you let us even just borrow one for awhile?  Parakaló??
Yes, this list is heavy on the food places.  What do you want?  I love to eat.  And anywhere between 2-13 times per week, I want something when I can't get it.  A Walker's Cake Company sandwich at 8pm…  A Boomer's burrito or Slammin Jammin ribs at 10…  a hearty Donna's breakfast at Midnight.  Any 24/7 option would be such a welcome addition to Market or Bridge Streets… Myles had a great idea.  Seriously… who's got a big truck and is with me?  Or maybe an existing biz like Jim's Texas Hots would be receptive to a partner who would run the place during the off-hours?
We've achieved a nice critical mass of shops dedicated to women's fashion, but men's sartorial needs remain woefully under-represented.   I'd like to 'shop local' more than I do in this category, but I can only wear so much Tommy Hilfiger.
Urban Corning readers: what are your ideas?  Put 'em in the comments – you never know when someone looking to open or relocate a business may be reading.
(note: #1 on my personal list would have been a more dedicated live music venue – but word is one of those is currently in the works.  Stay tuned…)