Join us every Final Friday of the month!
Artist talks, demonstrations, exhibition openings, modern dance performances, public art projects, live music, craft beverage tastings and more make The Crawl a truly festive and diverse experience. Whether you're a seasoned art collector or just out to see something different, the Urban Arts Crawl in Corning will spark your creative side.
---
Next Crawl:
March 29th – 5 pm to 8 pm
Post-Crawl Meet Up at the Radisson at 8 pm
---
The Rockwell Museum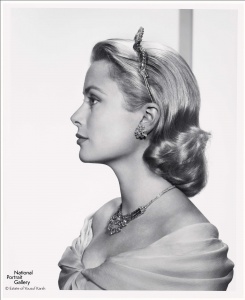 Interactive Theater [5 – 6 pm] + Art Installation [5 – 8 pm]
This month at The Rockwell, we continue to explore Yousuf Karsh: American Portraits with a special collaboration with Corning Community College's Muse of Fire. Theater students will transform into Karsh's iconic subjects – from Grace Kelly to Winston Churchill to Tennessee Williams — see them in character at The Rockwell 5 – 6 p.m., then along the Crawl throughout the evening. Plus, get a first look at the newest Antigravity installation in the Museum's rotunda entryway by emerging artist Melissa Vandenberg. Refreshments will be available to keep you nourished through the Crawl.
Image: Grace Kelly by Yousuf Karsh
Card Carrying Books & Gifts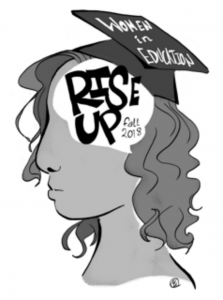 Zine Release + Reading [6:30 pm]
We'll be celebrating the release of volume three of RISE UP, the 'zine written entirely by members of the Card Carrying Books & Gifts Girl Gang. Members of the Gang will be reading their written pieces at 6:30 pm that evening!
House of Color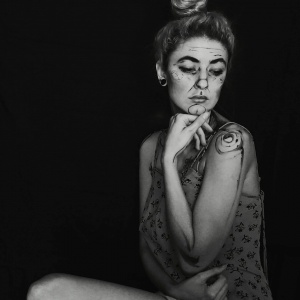 Collaborative & Interactive Art [12 – 7 pm]
During March's UAC Kaleidoscope Society artists will take 15-20 minutes to paint directly on your skin (with washable paint) then take your portrait in our new bookable photo studio! This is a free collaborative event, and we will also have snacks & drinks with artwork on display and for sale! The portraits will be put on display at House of Color during April's UAC. We are also offering immediately printed small stickers, Polaroids, and a high resolution digital copy of your portrait for a small fee. Come create with us!
West End Gallery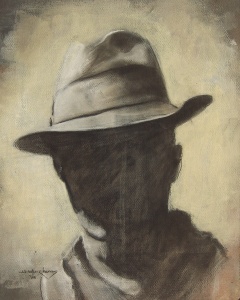 Exhibit Opening + Live Music [5 – 8pm]
Opening Reception for "Director's Choice", a group exhibit, which features a collection of personal favorites selected by Gallery Director, Jesse Gardner.
The reception is from 5-8 with live music performed by William Groome.  The exhibit runs through May 17th.
Image: "As We Forgive Those" by Edd Tokarz Harnas
The ARTS Council of the Southern Finger Lakes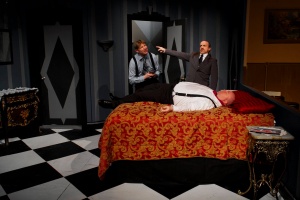 Theater Improv [5 – 8 pm]
For the March Urban Arts Crawl, Elmira Little Theatre (ELT) will host "Fake It 'til You Make It" an evening of Improv Games at the Arts Council of the Southern Finger Lakes. Headed by Mitchell Smith, who was most recently seen as the dentist in the fall production of "Little Shop of Horrors," ELT will pit two teams of volunteers against each other to try to gain the most laughs and points. Similar to "Whose Line Is It Anyway?" ELT will ask for suggestions from the audience to keep our actors on their toes. So join us and join in.
Elmira Little Theatre is an established, self-sustaining, not-for-profit organization dedicated to promoting theater arts in the Twin Tiers by providing diverse, high-quality entertainment while offering opportunities for community involvement and education.
Image from "Lend Me A Tenor"
First Heritage Credit Union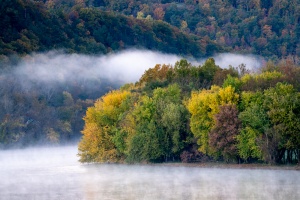 Exhibit Opening + Meet the Artist [5 – 8 pm]
Charlie Hunter | Power, Life, and Beauty:  The Mighty Chemung | March 22-June 14
"My work is inspired by the world around me. I often don't consciously recognize why I find a particular scene perfect or beautiful, nor do I seek those images out; it's a part of my subconscious that works on its own: seeing, evaluating, judging, framing until, like a roulette ball falling into its slot, I get a signal that there is an image in front of me. I find it fascinating how we can let our unconscious mind guide us in this way when we let it, and I do my best to let mine do so. What my subconscious chooses seems to be fairly varied…often landscapes but also urban landscapes, geometrical patterns, and occasionally people. It is only when looking at my photographs as a whole that I see various patterns: empty space, softness, and calm are the themes that I see and feel most.
This particular group of photographs are representative of my newfound appreciation of the area, one cultivated by being away from it for so long. The Chemung River is a source of so much in this area: power, represented by its periodic flooding, life, in the form of the water it gives us to drink, and a serene beauty seen when one slows down enough to see."
171 Cedar Arts Center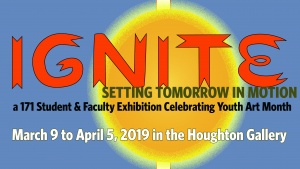 Exhibit Reception [5 – 8 pm]
171 is exploring the important role art plays in our students' lives with our March show Ignite.
171 will be displaying student and faculty work from March 9-April 6 with a public reception on March 29 during Urban Art Crawl. Light snacks and beverages will be provided during the reception.
---

Proudly presented by:
The Rockwell Museum, The ARTS Council of the Southern Finger Lakes, The Radisson Hotel Corning, and Urban Corning.