Join us every Final Friday of the month!
Artist talks, demonstrations, exhibition openings, modern dance performances, public art projects, live music, craft beverage tastings and more make The Crawl a truly festive and diverse experience. Whether you're a seasoned art collector or just out to see something different, the Urban Arts Crawl in Corning will spark your creative side.
---
Next Crawl:
February 22nd – 5 pm to 8 pm
The theme for this month's featured events is MOVEMENT:
From movement through dance to political movements to movement captured in stillness, this month's array of exhibits, performances, interactive experiences, and demos are sure to move you!
---
House of Color (HOC 360)
Exhibit, Installation, Demos, Film Screening
This month, HOC 360 will feature a yarn installation by Kaleidoscope Society.  This piece speaks to women's unseen labor and the tension, anxiety, and release hidden in a colorful pattern created from a continuous piece of yarn. It will be on display from 11 am to 8 pm, where you will also be able to watch hair artists use their craft to transform their models and watch other artists work.
In honor of African American History Month, at 5 pm we will also be screening "I Am Not Your Negro," a 2016 documentary (winning a BAFTA award for Best Documentary) by Raoul Peck based on writer James Baldwin's unfinished work, Remember This House, covering the history of racism in the US.
The ARTS Council of the Southern Finger Lakes
Exhibit Opening | 5 – 8 pm & Performances | 5:30, 6:30, 7:30 pm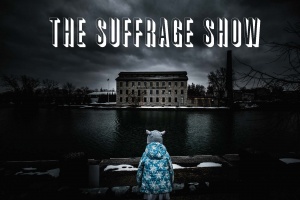 The Evelyn Peeler Peacock Gallery at The ARTS Council is pleased to present the opening reception for The Suffrage Show. Celebrating New York State Women's Suffrage Centennial, over two dozen regional artists explore a variety of responses on the notion of Suffrage, the fundamental right to vote in public, political elections. Whether direct commentary on the NYS Centennial or a larger reflection on voting rights issues affecting us today, this show highlights all Suffrage, past and present.
Image credit: "I'm Next" by Chris Walters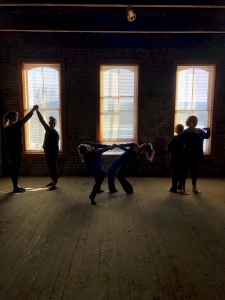 In conjunction with the opening, Amy Bush and Kristen Merritt-Edger are presenting "Our Own: Women's Modern Dance Performance," a thirteen-minute triptych representing women who join together to uphold the right for their individual voices to be heard and find strength among the assemblage of others. Globally, women are standing up for that which is right for all without discrimination. Each performance will start at the half hour (5:30pm, 6:30pm, and 7:30pm) and will be followed by a short Q&A with the choreographers.
West End Gallery
Artist Demo | 5 – 8 pm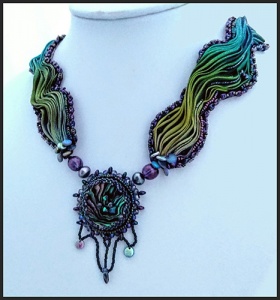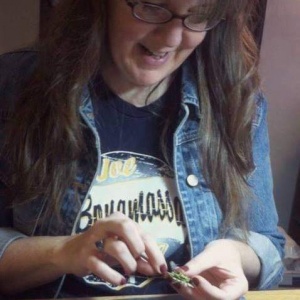 Ann Recotta lives locally and works at 171 Cedar Arts Ce
nter in Corning, NY.  Her position at 171 is a perfect fit, allowing her to be involved with all things art, while still having lots of time for her own beadwork, teaching at bead shops and retreats.
Ann took her first beading class with her daughters in 2003 and fell in love with beading immediately. She began making jewelry for herself, family and friends, then sold pieces online and at the custom frame shop where she worked full time.  The local bead shop went out of business, and voila! A crazy dream came true.  She enjoys teaching others about beading, and particularly loves to see that "aha" moment when a student understands that they too, can bead!
Ann's jewelry has been sold in shops in New York, Pennsylvania, Long Island, and Maryland and online to people all over the country. She has won numerous contests and teaches at bead shops, retreats, and locally at 171 Cedar Arts Center. She has taken workshops from world renowned bead embroidery artists Heidi Kummli and Sherry Serafini.  Ann was invited to compete in the 2014, 2015, and 2016 Battle Of The Beadsmith as one of only 264 competitors worldwide, truly an honor!
Left image: "Whirlwind" by Ann Recotta
Erlacher Steuben Glass Collection
Live Music | 6 – 8 pm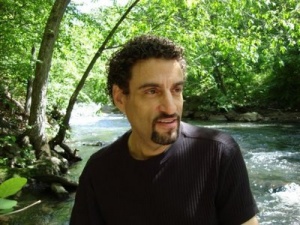 Erlacher Steuben Glass Collection is pleased to present live music by Jogo from 6 pm to 8 pm. We will be serving refreshments.
Jose "Jogo" Gomez is a professional singer/songwriter and his disciplines include photography, performance art and theatre. He lives in New York State and performs on piano and vocals throughout the Twin Tiers. His songs have been recorded by Evelyn "Champagne" King, Dionne Warwick and Chuck Jackson. He's performed at Carnegie Hall, Avery Fisher Hall in Lincoln Center, and The Clemens Center in Elmira,  NY, and he's toured extensively throughout North America. Jose composed the score for the Off-Broadway musical, "Prime-Time", which premiered at The 78th Street Theatre, NYC. He's a graduate of the Berklee College of Music and the pianist at Westminster Presbyterian Church.
The Rockwell Museum
Exhibit Opening & Photo Booth | 5 – 8 pm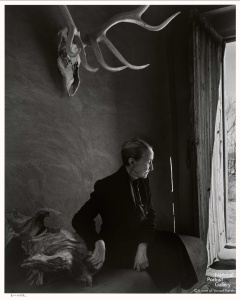 If you missed the "official" opening of Yousuf Karsh: American Portraits, join us during Urban Arts Crawl for this free public opening. See iconic black and white photographs on loan for a limited time from the Smithsonian's National Portrait Gallery. This exhibition includes 48 iconic portraits, including photographs of Georgia O'Keeffe, Jonas Salk, Marian Anderson, Elizabeth Arden, I.M. Pei, Helen Keller, Andy Warhol, Muhammad Ali, and first ladies Eleanor Roosevelt and Jacqueline Kennedy.
A refugee from his native Armenia, Karsh immigrated to Canada in 1925. His uncle was a professional photographer who, in 1928, facilitated Karsh's apprenticeship with the renowned Boston portrait photographer John H. Garo. By the time Karsh returned to Canada in 1931, he had "set [his] heart on photographing those men and women who leave their mark on the world," and two years later, he opened a portrait studio in Ottawa. The phenomenal success of his 1941 portrait of Winston Churchill, included in this exhibition, launched Karsh's career. Thereafter, he traveled the world fulfilling portrait commissions and editorial assignments.
Plus, #GetKarshed with our interactive quiz and Karsh-inspired photo booth!
Image: Georgia O'Keefe by Yousuf Karsh
171 Cedar Arts Center
Dance Instruction & Social Dance | 6:30 – 9 pm

Singles, couples, and groups of all experience levels are invited to join 171 for an evening of upbeat dancing. Instructors Chrissy and Emily will offer a 30 minute intro to East Coast Swing at the beginning of the night, and then be available for individual help the rest of the evening. Bring comfortable shoes and enjoy some classic and contemporary hits. No prior experience necessary. Snacks and beverages are included at a minimal fee: $5 for 171 members, $6 for non-members.
Finish Urban Arts Crawl with a no-stress dance lesson!
Also, if you still have not seen the animation exhibition, Symbol + Symmetry, you have one last chance on Friday to check out this unique and engaging show. Free!
---
Proudly presented by:
The Rockwell Museum, The ARTS Council of the Southern Finger Lakes, and Urban Corning.