Welcome back to a new season of Urban Arts Crawl – now happening on the Final Friday of EVERY month!
Artist talks, demonstrations, exhibition openings, modern dance performances, public art projects, live music, craft beverage tastings and more make The Crawl a truly festive and diverse experience. Whether you're a seasoned art collector or just out to see something different, the Urban Arts Crawl in Corning will spark your creative side.
---
Next Crawl:
October 26 – 5pm to 8pm
Post-Crawl Meetup at the Radisson Hotel Corning – 8pm
Featured Stops:
The Rockwell Museum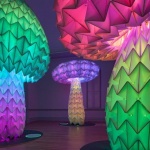 The Smithsonian American Art Museum, in partnership with Intel, is sending the digitized wonder of No Spectators: The Art of Burning Man on the road. No Spectators brings the large-scale, participatory work from this desert gathering to Smithsonian Affiliate museums around the country via Virtual Reality. This immersive 3D experience allows visitors to "see" this exhibition at the Renwick Gallery in Washington D.C. Find the VR "pod" in the Rockwell Museum parking lot during Urban Arts Crawl – first come first serve.
West End Gallery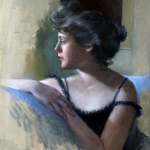 Oil painting demo by Wilson Ong, one of the currently featured Artists.  While at the Gallery, be sure to peruse "Four Views", a dynamic exhibit featuring paintings by four Artists reflecting their own interpretations of shared reference photos.
The exhibit features new paintings by Anne Bialke, Tom Gardner, Wilson Ong and Martin Poole.
ARTS Council of the Southern Finger Lakes
The ARTS Council is please to announce a reception and artist talk for its newest solo show, 3c [Combinatorics, Cybernetics, Chrystallography] Installation II,  featuring the works of Michael Mykola Haleta. On display from October 22 – November 21, 2018, the opening reception will be on Friday, October 26, 2018 from 5-8pm at 79 W Market Street in Corning NY. Michael, who is a textile designer, graphic designer and sound artist uses the work to explore patterning systems. The solo is certain to be exciting and challenging! An artist talk will begin at 6pm.
Card Carrying Books & Gifts
Card Carrying will be hosting a release party for the second issue of Girl Gang's zine, RISE UP! Volume two will be focused on feminism and education. Light refreshments will be available from 5-6pm.
171 Cedar Arts
171 is featuring a special exhibit called Plein Air Painting and Poetry with paintings by Bridget Bossart van Otterloo and poems by Michael Czarnecki. Join us for a special gallery talk beginning at 6pm.
Look for the orange balloons!
---
Urban Arts Crawl is made possible by the Radisson Hotel Corning

Proudly presented by:
The Radisson Hotel Corning, The Rockwell Museum, The ARTS Council of the Southern Finger Lakes, and Urban Corning.