Welcome back to a new season of Urban Arts Crawl – now happening on the Final Friday of EVERY month!
Artist talks, demonstrations, exhibition openings, modern dance performances, public art projects, live music, craft beverage tastings and more make The Crawl a truly festive and diverse experience. Whether you're a seasoned art collector or just out to see something different, the Urban Arts Crawl in Corning will spark your creative side.
---
Next Crawl:
January 25 – 5 pm to 8 pm
Post-Crawl Meetup at the Radisson Hotel Corning – 8 pm
Featured Stops:
Rockwell Museum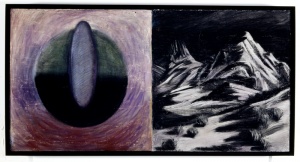 Image: Kay Walkingstick, Tuscon Series VIII, 1990. Selected for Favoritism by Amy Ruza, Youth and Family Programs Educator.
Celebrate the exhibition opening of Favoritism – a special project that highlights staff favorites from the permanent collection! See these staff picks accompanied by a personal explanation of their choice. The exhibition includes oil paintings, etchings, photography and more, giving the opportunity to showcase unsung treasures from the diverse collection.
Plus, Rockwell Members receive one free drink ticket and access to the Members-Only VIP Lounge (5 to 7 p.m.) for this extra special Urban Arts Crawl!
ARTS Council of the Southern Finger Lakes
Artist Steve Duprey will be doing an artist demonstration using a palette knife with oil paint to create a landscape scene. The palette knife allows for broad strokes and a sense of loose interpretation. When Steve feels his painting getting tight (i.e. too much attention to tiny details rather than a focus on the whole painting) he jumps immediately to the palette knife to regain that sense of looseness.
While enjoying Steve's artist demonstration, take in the amazing artwork by more than 50 regional artists during a reception for the 2019 Winter Member Show.
Card Carrying Books & Gifts
Posters and signs for the first ever Women's March Elmira will be on display inside Card Carrying – the only feminist bookstore in upstate New York – from January 22nd through February 2nd. Stop in during the week and during the Urban Arts Crawl to make a sign of your own (you can take it with you or leave it in the store). Bring your own supplies if you already have them at the ready, otherwise supplies will be waiting for you in the store. See and be inspired by the art and messages created by other local activists!
A reception for this exhibit will take place from 5 – 6 pm.
171 Cedar Arts Center
Get ready for a truly unique arts experience!
Symbol and Symmetry – animated, still, and interactive works by Brad Lewter and Jason Harrington.
Artist talk at 7 pm!
Visit the Facebook event for more information.
Exhibit A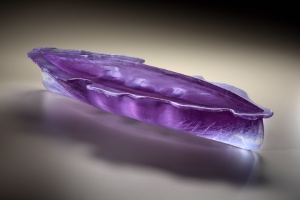 Image: "Lavender/Triad/Boat" by Michael Rogers
2019 | cast neodymium glass
"10!" a celebration of Exhibit A's ten year anniversary opens during the Urban Arts Crawl and runs though May 11, 2019.
40 artists who have shown at the gallery between 2009 and 2019 are participating in this large and diverse exhibition.
We will be collecting your favorite Exhibit A memories, so be prepared to reminisce!
West End Gallery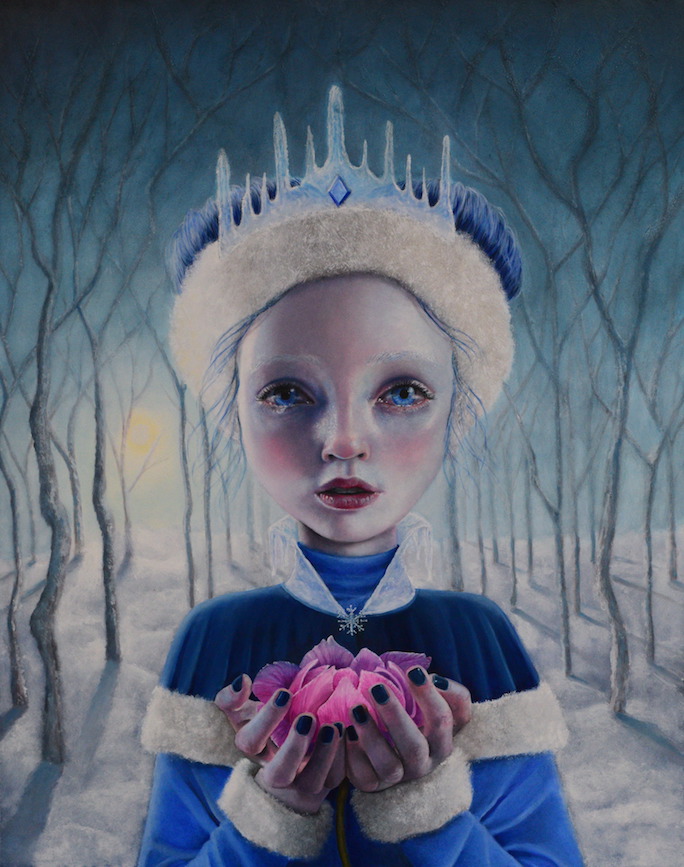 "The Sorrow of the Snow Queen" (recently sold)
The January demo will feature a painting demonstration by Gina Pfleegor. Gina has a Bachelors of Art in Graphic Design and a Bachelors of Science in Communication. She went on to pursue her Masters in Art Education at Elmira College while also starting a career as an illustrator. She states, "I began teaching art at Hammondsport High School shortly thereafter as well as illustrating material for dozens of magazines and various promotional material. My first illustrated children's book, entitled I Like Gum (written by Doreen Tango Hampton), was published in 2007 by Shenanigan Books. For the next several years, I went on to have dozens of children's books and educational material published by McGraw Hill, the Brown Publishing Network, and many more. In 2013, I had an artistic change of heart and began a new journey as a photorealist painter working primarily in oils.  My current work has been accepted into juried shows throughout the region and has won several major awards. You can see my work regularly at the gallery of the Arts Council of the Southern Finger Lakes and West End Gallery in beautiful Corning, NY." Please join us for Gina's artist demonstration.
First Heritage Federal Credit Union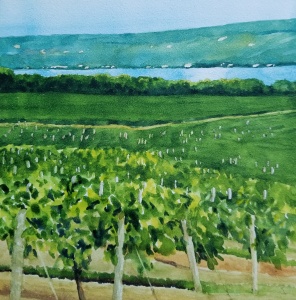 Artist Beth Landin will be giving an artist talk in conjunction with the opening of her exhibit Lake Effect!. Featuring watercolor scenes from around the region, Lake Effect! will remind you of warmer times in beautiful upstate New York.
Be sure to catch the artist talk at 6:30 pm!
Erlacher Steuben Glass Collection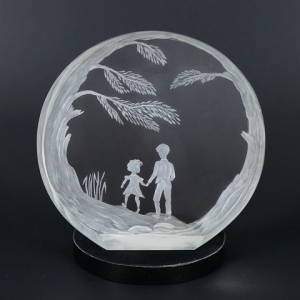 Engraving by Max Erlacher
Glass Artisans Max Erlacher and Darby Webster will be presenting at the Shop at 12 East Market Street. Max will be talking about the history of copper wheel glass engraving, and he will be giving demonstrations on his lathe. Darby Webster will talk about his 22 year career as an artisan and designer at Steuben Glass.
Refreshments will be served. Please join us from 5 – 6 pm.
Look for the orange balloons!
---
Urban Arts Crawl is made possible by the Radisson Hotel Corning

Proudly presented by:
The Radisson Hotel Corning, The Rockwell Museum, The ARTS Council of the Southern Finger Lakes, and Urban Corning.