Welcome back to a new season of Urban Arts Crawl – now happening on the Final Friday of EVERY month!
Artist talks, demonstrations, exhibition openings, modern dance performances, public art projects, live music, craft beverage tastings and more make The Crawl a truly festive and diverse experience. Whether you're a seasoned art collector or just out to see something different, the Urban Arts Crawl in Corning will spark your creative side.
---
Featured Stops in December

THEME: CRAWL INTO THE NEW YEAR – [January 26, 2018]
The Rockwell Museum
Be one of the first to view the featured exhibition "Perspectives of the American Experience: A National Juried Exhibition of Women Artists," new on view starting January 19. The Rockwell Museum is pleased to partner with American Women Artists, a non-profit organization dedicated to the inspiration, celebration, and encouragement of women in the visual fine arts.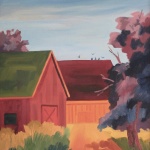 West End Gallery
Featuring the last opportunity to see the current exhibit "Director's Choice," which features artwork in the Main Gallery by each of the 65 artists represented at West End Gallery. Also enjoy an artist demonstration by Lucretia West. Lucretia is a local artist working in watercolor and oil paints with a variety of subject matter.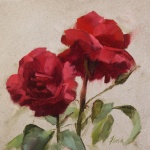 The ARTS Council of the Southern Finger Lakes
Visit The ARTS Council and let Rebecca Finch's oil painting refresh your spirit and remind you that Spring will come again! Rebecca's still lifes are skillfully wrought and have an air of graciousness about them. She demonstrate painting some of her favorite objects: silver and flowers.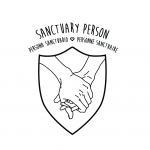 Card Carrying Books and Gifts
Card Carrying will be giving guests on January's Crawl the chance to create mad libs! We will have some available for people to fill in but we will also be coaching people on how to create their own. Pen and paper provided.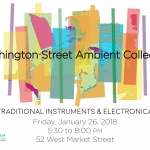 The Orchestra of the Southern Finger Lakes
The Return of the Washington Street Ambient Collective! It is the one year anniversary of their first public performance, and they are back with their chill groove.
171 Cedar Arts Center
Enjoy chili, corn bread, beer and wine in 171's Houghton Gallery for the last day of the Buechner Family Exhibit, 5-7pm.
---
Urban Arts Crawl is made possible in part by Swan Morss Insurance
Proudly presented by:
The Rockwell Museum, The ARTS Council of the Southern Finger Lakes, and Urban Corning.