Last Minute Guide to New Year's Eve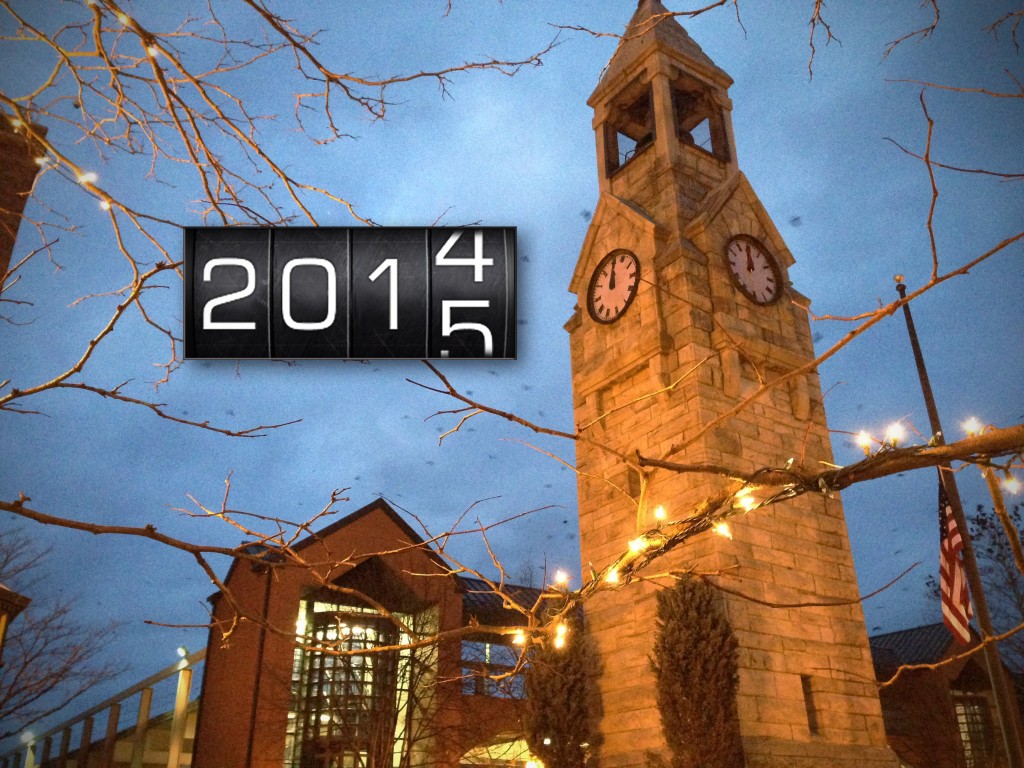 If you don't already have plans for New Year's Eve, and are wondering what your options are, Urban Corning is here to help.  We've rounded up your various early, late, and next-day options for ringing in 2015 Cystal City-style.
First things first… if you don't want to drive, or do drive but don't want to (or shouldn't) drive home… Vet's Taxi (962-TAXI) is running all night.
If you want to go all-out, The Radisson still has openings for their "Dance in the New Year" party – which includes the ballroom party (9:00pm-1:00am), hors d'oeuvres, a room for the night, and breakfast buffet.  If you make other plans for the evening, you can still show up for breakfast at the Grill 1-2-5 (7:00am-Noon) on New Year's Day.
Consider dropping in to celebrate with one (or all) of these new establishments on their first New Year's:
Volo: open until 1:00am and featuring special movie selections for the evening… champagne toast at midnight.
Hand+Foot: celebrating "New Year's on the Block" – featuring nothing but boyband music from 9:00pm-1:00am… and offering 25% off if you come dressed as your favorite boy band… champagne toast at midnight.
Fiesta Brava: kitchen and bar open until 10:00pm… margarita specials.
Here's the basic rundown on some other favorite joints:
Three Birds: still accepting dinner reservations for seating on the hour between 5:00-10:00pm… featuring a special dinner menu, champagne toast at midnight (for which if history repeats itself, the bar will become insanely crowded between approximately 11:48pm-12:06am).  Bar will remain open until 2:00am.
Tony R's: still has some dinner slots open – particularly later seatings (after 8:00pm)… last call at the bar 11:00pm.
Atlas Pizza: Serving food until 10:00pm and drinks at the upstairs bar until 1:00am (as long as there are patrons).
Gaffer Grille and Tap Room: was close to full for dining (at press time), but the bar will be open until 1:00am.
Oak's: will be open early (noon) and late (2:00am) – with DJ beginning 9:00pm.
Maley's: DJ starts spinning at 9:30pm… bar serving until 3:00am.
Lando's: is holding a no cover, dress to impress "Red Carpet Affair" from 10:00pm-3:00am.  VIP service available (RSVP required for VIP).
Everyone else surveyed is either business as usual or closing early.  If you crave some late-night eats, be prepared to get your Aniello's fix before 10:00pm – after that, you have Rico's until 11:00pm – and after that, it's pretty much Denny's or fast food drive-thru (ask the Vet's driver to swing through).
If you need to take a breather and get away from the crowded bar, Centerway Square makes a nice & memorable spot for a New Year's kiss.
For the "day after" recovery, many places will be closed, but the following might have just what you need:
Fiesta Brava: bar and kitchen open 11:00am-10:00pm.
Atlas Pizza: opening at 4:00pm (with extra Bloody Mary's on-hand).
Holmes Plate: opening at 11:00am.
Sorge's: open noon-8:00pm.
Oak's: opening at noon.
Cap'n Morgan's: opening at noon.
Finally, if the revelry gets out of hand and you end up like this guy, do not – in a forgetful state – go to the old Corning Hospital on Denison Parkway.  Even if you manage to get over the fence and through the locked doors, there are no doctors there.  Instead, keep these numbers handy:
Police/Fire Department/Ambulance: 911
NEW Corning Hospital: 607.937.7200
Poison Control: 800.222.1222
Cheers!  And Happy New Year!