What's Going On?
This weekend is the perfect weekend to get out of town and see some nationally known performers.
Tonight, September 24th, Tag's will be hosting Lynyrd Skynyrd at 8:00pm on the Budweiser Stage. This is a rescheduled event from July 23rd, and all tickets purchased for the previous date will be honored at the September 24th show. Go out and get your Free Bird on! For tickets, and more information, click here.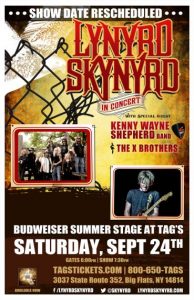 The following night, Graham Nash will be at The State Theatre of Ithaca at 8:00pm. Nash is an incredible guitarist, songwriter, and outstanding harmony vocalist. You won't want to miss this night out in Ithaca. To learn more, click here.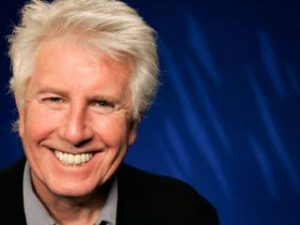 On Monday (I know, it's technically not part of the weekend, but just pretend), make your way to First Arena for a theatrical performance you won't forget by Alice Cooper. If you want to know more about this excuse to bust out your leather pants and thick black eyeliner, click here.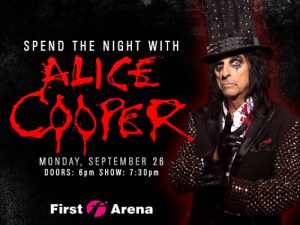 To learn more about events happening in Corning and other surrounding cities, visit our events calendar.