What's Going On?
Happy Friday! It's Vintage Weekend!
The Vintage Grand Prix starts today in Watkins Glen. There will be events all weekend long, with the main event- the big race- being held on Sunday. Tickets are still available, so don't miss all the people, food, and beer!
If you're more of a homebody, and would prefer to stay closer to Corn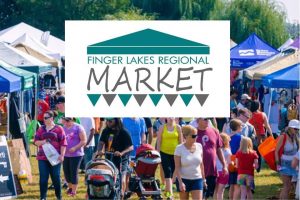 ing, there are still some options for you.
On Saturday, the Finger Lakes Regional Market will be held at Watson Homestead in Painted Post. If you missed the Thursday Farmers Market, you can get all of your fresh produce and goods here!
If you're wandering around Market Street on Saturday, make sure to stop by Centerway Square to listen to the Hepcats bringing the tunes at noon.
As always, all the details are on our calendar. Happy weekend!